Travel
Taman Sarangan Magetan, Another Natural Tourist Destination for You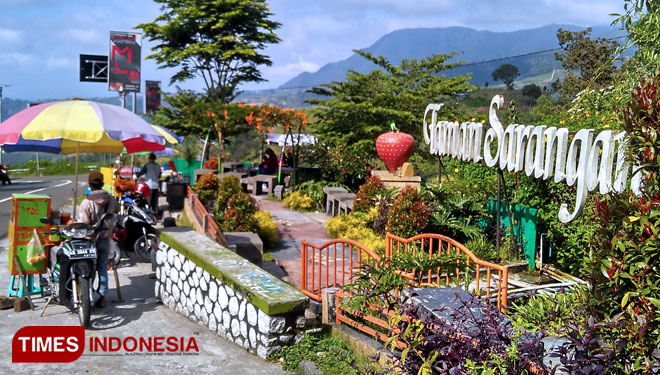 TIMESAUSTRALIA, MAGETAN – Another natural tourist destination in Magetan will pamper you with its beauty. The Taman Sarangan or the Sarangan Park will spoil you with a fantastic wind breeze.
Located not far away from the Sarangan Lake or Telaga Sarangan you will be presented with the beauty and greenish scenery of Mount Lawu. This place is very suitable for you to spent ur time in the evening.
"This place is wonderful. It's so beautiful. Its perfect place for selfie since, you could see, it has a beautiful scenery. Green and calming," Wahyuni one of a local tourist said on Sunday (14/7/2019).
Located right on the side of the road and on the East Java and Central Java border , this park not only became a place for local community to spend their time but also a place to rest for some travelers or riders. Lots of people will rest for a while just to release their stress after a long travel.
Furthermore, you could visit this park for free. There were no admission fee to get in to the park. Keep the place clean, bring your own waste to the bin will help the Taman Sarangan or Sarangan Park Magetan will last for at least the next 10 years. (*)