Education
How to Write a Good Journal by UAD Lecturer Yogjakarta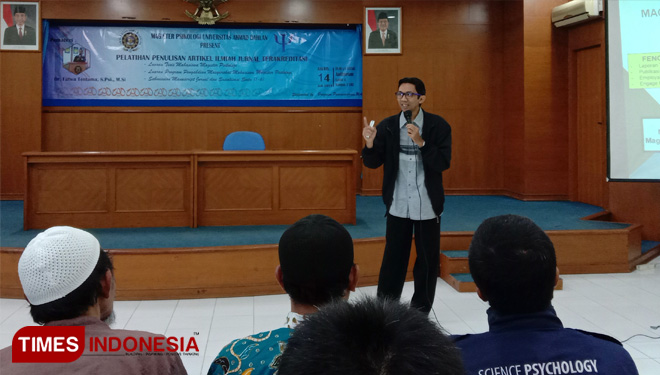 TIMESAUSTRALIA, YOGYAKARTA – Dr Fatwa Tentama a pist graduate lecturer of UAD (Universitas Ahmad Dahlan) Yogjakarta shared his experience on how to write a good journal on Sunday (14/7/2019).
This tips which is used in order to make the student's journals to be able to be published on the national accreditation journal or in the international journal was delivered on a journal workshop the 2nd campus of UAD on Jalan Pramuka Yogjakarta.
"The first thing to do as a beginner, asses your own research quality. And dont jump in to a hard one, u better take an easy one. Like, going to sinta 4 or 5 first," Fatwa explained.
Next, he added that take a look and learn what kind of template that could be published on an accredited journal and dont use a long abstract which contains more than 200 words. This should have include all the thing in your research starting from the background, the aim, hypothesis, results, and conclusions.
Still according to him, after your journal finished and you sent them to the national accreditation journal you must to watch your own journal to make sure they are aware of yours. Its since there are hundreds of journals coming in to the site each day.
Meanwhile, he also said that this workshop on how to make a good journal whic was held in the UAD (Universitas Ahmd Dahlan) Yogjakarta was intended to increase the quality of the post graduate students' journal to be able to be published on an national accreditation journal or international journal site.(*)