Education
Rizky Aulia Hasyim, a Grab Driver which Graduated from UII with Cum Laude Gpa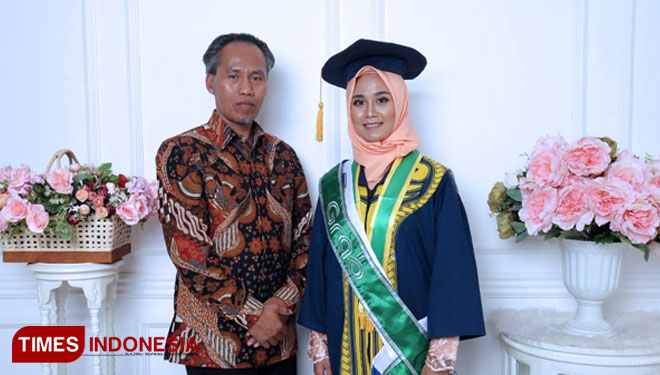 TIMESAUSTRALIA, YOGYAKARTA – Rizky Aulia Hasyim a student of Faculty of Rconomy Universitas Islam Indonesia (UII) Yogyakarta which also work as Grab driver (some ride app like Uber) just graduated from the university with a cum laude Gpa. This girl make grab as her side job to pay for her tuition.
Rizky whic was just graduated on 29th June 2019 accidentally made her very own sash with Grab word in it. This green sash she made was to appreciate and show that Grab had helped her during her college time.
She became the only person who support her family economy on a very young age. Her dad was resigned from his job from a several internal issues at his office and her mom stay at home for them.
She worked hard for two of her siblings which is dtill need some help to pay their senior high and elementary school fee and all the school equipment. So she joined the Grab to be one of the driver fulfill all her family needs.
"I have joined this company for 1,5 years. It's kind of freelance stuff where I could manage my time, whether when do I need to go to college or my time to drive. I could get around IDR 8 M per month from this company, and it helps me so much through my college time," Rizky Aulia Hasyim said while waiting for the for the Grab order. (*)