Life Style
Wine & Food Pairing for the Media by Archipelago International ​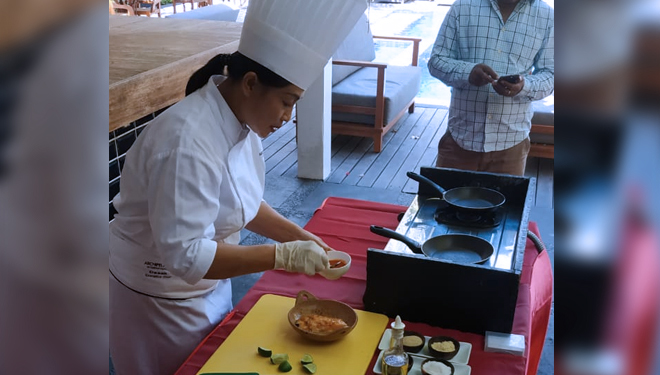 TIMESAUSTRALIA, DENPASAR – The Archipelago International, a big company which deal on hospitality together with Hatten Wines held ​Wine & Food Pairing​ to show their appreciation to the media group especially the press on Sunday (08/07/2019).
This occasion which was held in Kamuela Sanur was attended by 10 journalists from digital or printing media. Chef Desak was appointed to entertain all the guests with her live cooking show.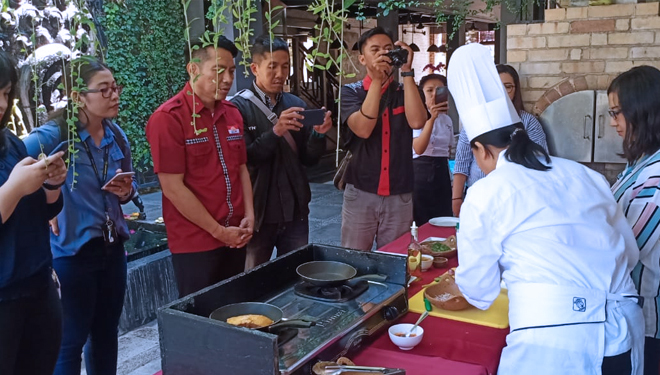 They were taken to do some Wine & Food pairing by Hatten Wines crew after the live cooking demo ended. They were taken to find out the wine variety, on how to pair a good with the right wine, also to hold the wine glass properly.
There were also some present for those who win the game which was held at the end of the event. Some merchandise from the Archipelago International and some voucher from the Kamuela Villas & Suites Sanur were given to end the event. .
"Its an honor to finally meet you all here and very able to help you to find out the right wine for the right food. And we also would like to say thank you so much to the Hatten Wines, Megahfood and Toza for their their cooperation in conducting this event," Made Sumardika, Corporate Food & Beverages Manager - East Indonesia at the Archipelago International said. (*)