Education
SMA NSA Surabaya Got Two Gold Medals at ISIF 2019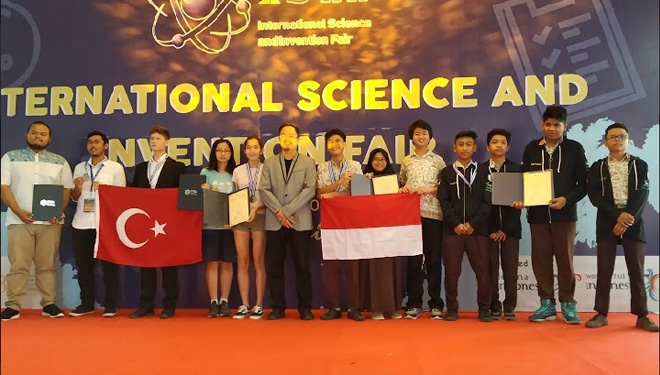 TIMESAUSTRALIA, SURABAYA – On their First science competition at the Science and Innovation Fair 2019 (ISIF 2019) Bali, three teams of SMA Nation Star Academy (SMA NSA Surabaya) or the NSA senior high science team managed to bring 2 gold and a silver medals.
They also got some award from the
Malaysia Young Scientist Organisation (MYSO), Karademir Science Energy Engineering (Turkey) and IDR 100 M scholarship from the Indonesia International Institute for Life and Science (i3L).
Those three teams presenting 3 innovative inventions. The first team presented their 'Foo Was Briquette' which taken from the food waste that turned into some alternative energy i.e. briquette.
The secondd team brought up the E wallet, a wallet that could prevent some data stalking towards our credit cards or another cards which has RFID (Radio Frequency Identification).
This wallet could also be connected to your phone through an app to track down where the exact location, incase its stolen or like wise. You could also plug your phone in to the wallet because its equipped with a rechargeable power.
The third team introduce the Mosquetrap to mininalize the using of those chemical mosquito repellent, bug spray, or the mosquito coils. All these innovations take the SMA NSA Surabaya science team to get 2 gold and a silver medal at the ISIF 2019 Bali. (*)