Economy
Sidoarjo Held CatFish Cultivation Training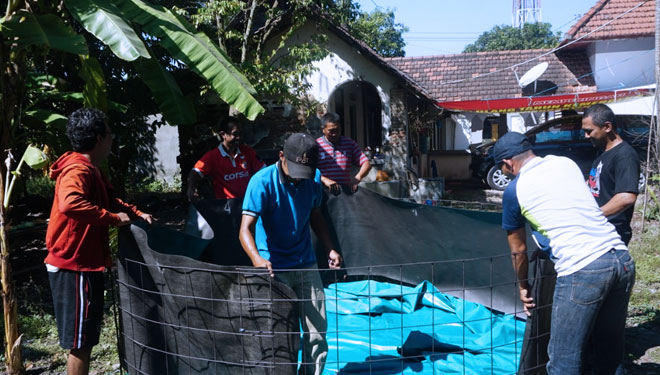 TIMESAUSTRALIA, SIDOARJO – The local government of Sidoarjo held a catfish cultivation training for the Kedung Banteng society, Tanggulangin, Sidoarjo. This training was intended to make them to be the best catfish producer village in the area.
On the occasion, they invited a catfish cultivation expert Jefri Dwi Saputro to give them some lesson on how to breed till selling the fish in Sidoarjo.
This event was a supported by PT Minarak Brantas Gas which happened gave them 4 fish ponds with 8000 baby catfish and free cayfish food for a month. The ponds was made from huge wide tarpaulin with 3 meters wide which could accommodate around 3 thousand catfish.
"It will need around 90 days till the fish is ready to be sold. It's a good business since the catfish demand on market is very high at the moment," Jefri Dwi Saputro said on Wednesday (26/6/2019).
Meanwhile this catfish cultivation training hope to be able to raise the local community economy. In the future the local government planned to make the Kedung Banteng Sidoarjo become one catfish center which not only sell raw catfish but make them as souvenir as well. (*)