News
Be ready, the Sabu Raijua People will Kiss You Nose to Nose the time They First Met You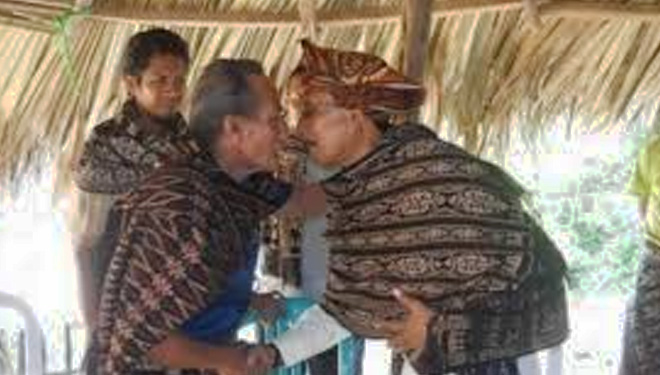 TIMESAUSTRALIA, SUMBA – The Sabu Raijua society has a very unique tradition namely known as Tradisi cium hidung or the nose to nose kiss tradition or by the local society called as henge'do. This is a local custom which is held when they first see everyone they met.
"So, if there was a guest that coming to this village Biasanya, we will welcome them with the custom to show the bound with one another as a sign of brotherhood," Erents Djami, a Sabu Raijua's public figure said.
The Sabu Raijua society will welcome their guests by shaking their hands and kiss them nose to nose. Its has also been a symbol of respect from the elder to the younger.
This tradition also used as sign of a two party that been making up from a fight. The nose to nose kiss is a symbol that both of them have realized that what they both did is wrong.
"We keep maintaining the custom, it's a lovely custom. We do the nose to nose kiss (Tradisi cium hidung) to everyone we first met. It shows the bound between two people and show how close they are," Marselina Ke, a Sabu Raijua citizen said. (*)