News
KPI Pusat-ACMA Agreed to Exchange the Broadcast Content Regulation Information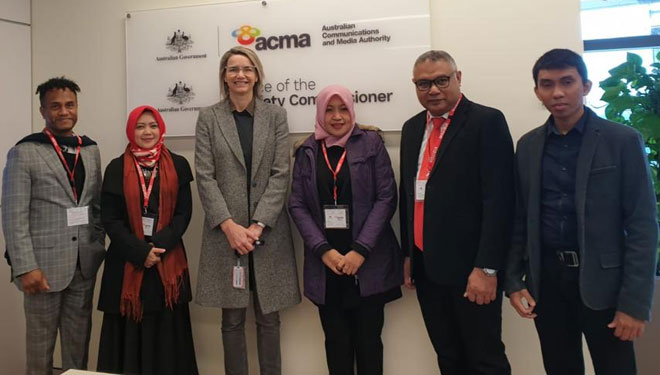 TIMESAUSTRALIA, SYDNEY – The Komisi Penyiaran Indonesia (KPI) Pusat delegations held a meeting with Australian Communications and Media Authority (ACMA) in Sydney, Australia to discuss about their cooperation in exchange the broadcast content regulation information.
On the meeting the KPI Pusat were acompanied by the Indonesian Ambassador for Australia Hermanus Dimara in Sydney.
"We would like to learn from ACMA about the streaming service and its obstacles. And also how to regulate the television content including the streaming," the Chief of delegation Hardly Stefano said.
ACMA is a commision which plans the channels that radio and television services use, issues and renews licences, regulates the content of radio and television services, and administers the ownership and control rules for broadcasting services in Australia.
Both of KPI Pusat and ACMA is facing the same problem which has no solution yet that is, the lack of authority in controlling what the online television broadcasted.
Yet both of the commisions agreed to cooperate and exchange the broadcast content regulation information. (*)