Sports
South Sumatera is Preparing Them Self for the MXGP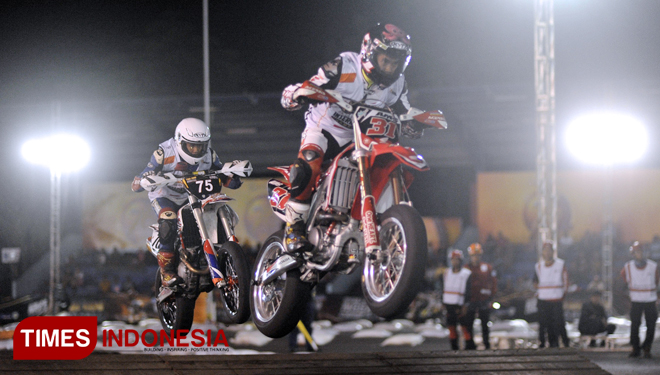 TIMESAUSTRALIA, PALEMBANG – The Province Government of South Sumatera or Sumatera Selatan make sure that they are ready for Motocross Grandprix (MXGP) Series Ondonesia 2019. The preparation is still on going and right on the tracks and assumed to be finished right on time.
The MXGP which will be held on 5th July to 7th July 2019. The MXGP was actually intended to be held at Jakabaring Stadium. Yet, for several reason its moved to an area in front of the Wyndham Hotel, not far from the stadium.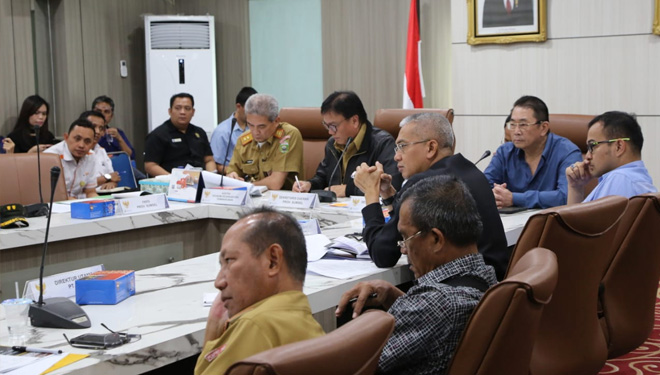 The meeting for the MXGP in Palembang. (Picture by: Istimewa)
"The stadium has some issue with the land. it's kind of unstable, so we better choose another area for the event for the shake of all," Regional Secretary of South Sumatra Province Nasrun Umar said.
It is estimated that the circuit will be totally ready by 5 days before the event held. The will also be a curcuit test before to make sure it's good and safe enough by the Forkompinda Pangdam II Sriwijaya, Kapolda Sumsel, the South South Sumatera Governor and Vuce themselves.
Still according to Nasrun, in his opinion South Sumatera or Sumatera Selatan has a better preparation on MXGP than the other province. The MXGP event is one venue to introduce South Sumatera to the world. (*)