News
An Exotic Banana Tree with Two Stems and Four Male Buds in Banyuwangi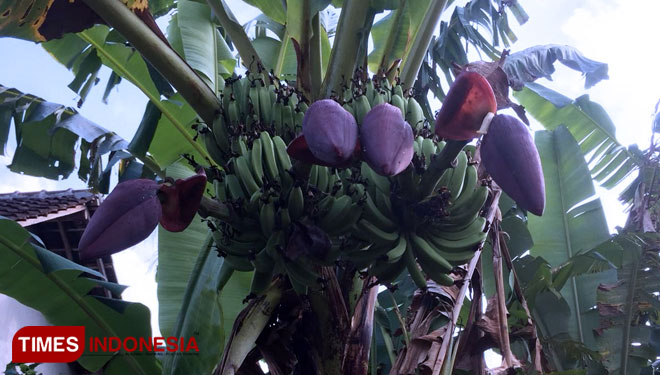 TIMESAUSTRALIA, BANYUWANGI – Normally, a banana tree will only has a stem and a male bud at the end of the stem. But in Banyuwangi, you will see an exotic banana tree which has 2 stems and 4 male buds.
Located at Kedungsari, Gintangan, Blimbingsari, Banyuwangi this banana tree manage to take people's attention from all over the area. Muhlis the owner of the garden said that this is the only unique banana tree among all the banana trees he has.
"Its the one and only banana tree which has multiple Male buds, and this is also the first time for me to have it for the whole life," Muhlis said.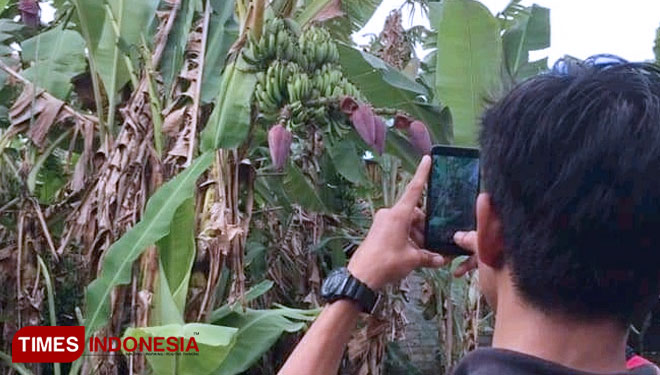 Haris Asfihany a local citizen happened to filming the exotic and rare tree and upload it on his YouTube channel. When he filming the video there were lots of local citizen gather around to admire its beauty.
Several hours after he uploaded it on his YouTube channel, this video become viral and got lots of comment from the viewers. This exotic banana tree atmmin Banyuwangi which has 2 stems and 4 Male buds surely has attracted people's attention to watch it.(*)