Travel
Dinas Pariwisata and Pepadi Ponorogo Held the Festival Dalang Bocah 2019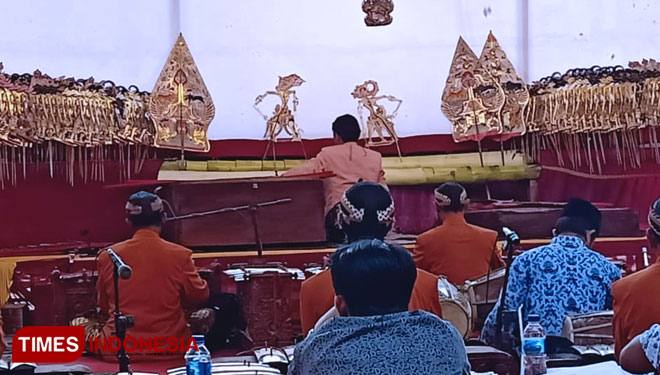 TIMESAUSTRALIA, PONOROGO – Dinas Pariwisata or the Tourism Department and Persatuan Pedalangan Indonesia (Pepadi) or the Union of Indonesian Dalang Community Ponorogo held the Festival Dalang Bocah 2019 on Monday (17/6/2019).
Dalang is is the puppeteer in an Indonesian puppet performance. And this event which was held by the local tourism department was aimed to preserve the local culture by implementing it in early childhood.
"This kind of culture should be introduced to then kids in early age. It will ik increase their nationalism and bigger appreciation to the local culture and increase their will to learn about it," the Vice Mayor of Ponorogo Soedjarno said while opening the Festival.
There were around 13 young dalang joining the Festival. Each of them were given 45 minutes to perform and show their skill. The story even accustomized to suit their age.
The government will give some appreciation to the best qualified dalang, best dalang, ngabei dalang, best action dalang, the chess dalang, and the most popular dalang. The best award achiever will get a trophy, some certificate, money, and will also represent Ponorogo on the Festival Dalang Bocah on East Java Region. (*)