Travel
Gajah-gajahan, Another Unique Dance from Ponorogo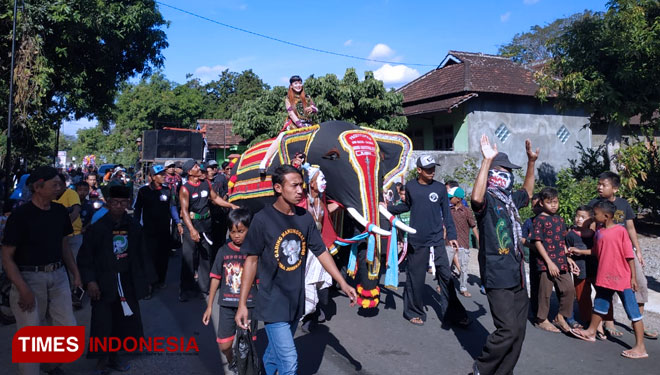 TIMESAUSTRALIA, PONOROGO – Gajah-gajahan (elephant dance) as another unique dance from Ponorogo beside the Reog has attracted so many attention from the local society recently. Its unique way of performing the dance has become the main attraction for it.
"It use a simple musical instrument, only some tambourine. Some sinden (traditional Javanese song singer) and dancer (wearing traditional Javanese dancing outfit) will follow the music and March around the village," Gunawan, the secretary of Gajah - gajahan Dwi Pangga Kresna Community said.
Some old people community will follow the music surrounding the area which make it more fun and interesting. They dance by following the music with some authentic Javenese dancing move.
The elephant used on this dance symbolized the politeness and it's kind way of helping other people which was trying to be brought up by this dance. Its friendliness has also become a positive value to be copied by the society.
"Its my first time seeing this unique dance, I never saw this kind of dance before elsewhere. We need to introduce it to the world and the local society especially the kids, so they will also love Gajah-gajahan," Galih retno wuri a visitor from West Java said when she happened to visit Ponorogo. (*)