News
'Sigi Hijau' and PT Olam Indonesia Try to Raise the Community Empowerment after the Tsunami Struck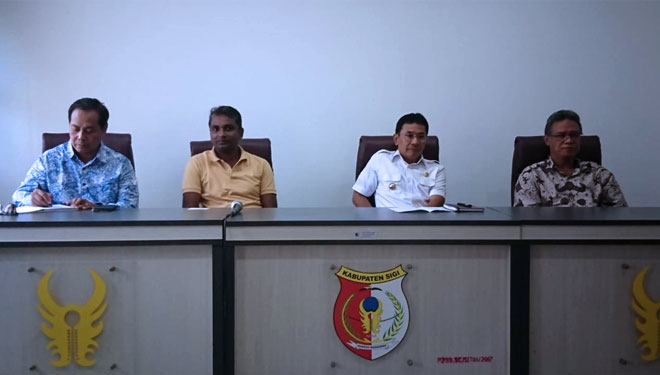 TIMESAUSTRALIA, BONDOWOSO – 'Sigi Hijau' and PT Olam Indonesia signing the MoU to raise the community empiwerment of Sigi after the earthquake that struck the city on September 28, 2018. At the same occasion the mayor also give some award to 5he Pt Olam Indonesia to appreciate their support and effort in striving for the Sigi's recovery.
"The local government of Sigi is our major partner in conducting the cacophony business. As well s the city has n important role on it. And our mission has a aim relevance with the development program which is conducted by this city,"
Mr. Karunakaran said through Dr. Ir. Imam Suharto, Head of Sustainability Cocoa Indonesia.
On line with 'Sigi Hijau', which aiming their program on zero deforestation and long-term crop development and community economic empowerment, the MoU also underlining three important item of understanding. PT Olam is committed to providing educational infrastructure development assistance, health and economic empowerment of farmers through the development of sustainable or sustainable cocoa with grant total of IDR 4 B.
The MoU followed up by technical meeting and Mr. Karunakaran hope that the educational infrastructure could be done in no more than 6 months yet in a proper technique as what have been signed in the MoU. Meanwhile for the economical side PT Olam take Dinas Koperasi and UMKM to work together in accommodating the cacao from the 2 different cooperate with almost 1000 farmers.
The Head of Koperasi and UMKM Sigi Samuel Y. Pongi, SE, M.Si also Requested PT Olam to conduct a technical training towards the farmers on how to make the cacao could meet the quality standard of PT Olam Cacao. Thus cooperates were intended to be the pilot project of the MoU which will be started by this month.(*)