Travel
Ramadhan 2019 is on Its Way, Break Your Fasting at the Holiday Resort Lombok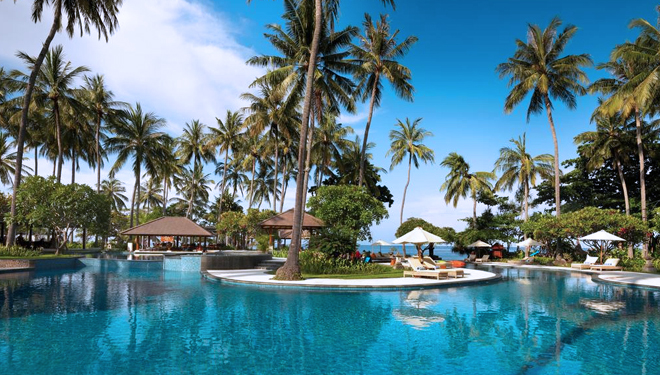 TIMESAUSTRALIA, MATARAM – In order to welcome the upcoming Ramadhan 2019, Holiday Resort Lombok offer you an interesting breaking fasting package at their hotel.
"It will only cost you IDR 125 K per package and you could eat all the buffet provided as much as you can," Eddy Kurniawan, Director of Food and Beverage Holiday Resort Lombok, West Barat, said.
There will be dates, compotes, chocolate mouse, and some other appetizers prepare for those who like to break their fasting. Chicken soup, grilled beef with black pepper sauce, chiken Taliwang, vegetable with peanut sauce, Kalasan fried chicken, and sauted veggies with meat ball will be the signature dish menu to break ur fasting.
For those seafood lovers, this Hotel also prepare any different kind of seafood like roasted fish, with Balinese chili sauce, fried fish with basil and chili sauce, sweet and sour fish, sauted leaves, and fried fish with Dabu dabu chili sauce.
Still according to Eddy they also offers another Ramadhan package. They offers the customers with 3 days 2 night stay including early breakfast and breaking fasting meal starting from IDR 2 650 K.
This offer which will be started from May 5, 2019 to June 5, 2019 will also accommodate them with free wifi, dinner for two, laundry for 8 pieces. You ould contact reservation@holidayresort-lombok.com or call (+62370) 693444 for further information or reservation about the Ramadhan package at Holiday Resort Lombok. (*)