Travel
Let's Take a Look the Famous Kendang Jimbe of Blitar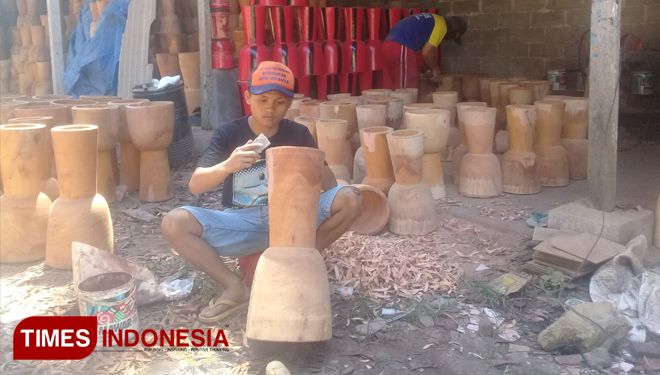 TIMESAUSTRALIA, BLITAR – Dozens of people seems so busy with their job at the Kendang Jimbe workshop at Sanan Kulon Blitar. Some of them do the painting, woodburning, and tie them up.
Kendang Jimbe is one sided traditional drum which was made of jackfruit or mahogany wood and dried lamb skin. You need only to hit it to make it sound.
This workshop could produce around 2500 kendang in a month. This kendang is also exported to China.
"Not every month in the year, usually it will be lack of orders by January and February since it's a winter in China and lots of people just love to spend their time at home," Alex, one Kendang craftsman said.
There are three different size of Kendang Jimbe made in this worksho Snaan Kulon Blitar, small medium and large. Most of the kendang will cost around IDR 100 K to IDR 500 K per piece.(*)