News
Erick Thohir Issued New Stocks to Improve the Performance of ANTV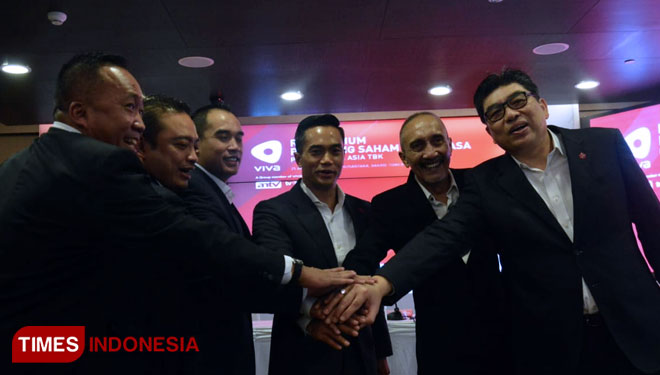 TIMESAUSTRALIA, JAKARTA – Erick Tohir President Director of PT Intermedia Capital Tbk. (IDX:MDIA) said that his company plan to raise their capital stick by adding the capital without pre-emptive rights or the Penambahan Modal Tanpa Hak Memesan Efek Terlebih Dahulu (PMT-HMETD) as the Otoritas Jasa Keuangan (OJK) decree No. 38, 2014.
"As stated by OJK, MDIA could issue 10 percent of new stock of all the stock which has been placed and deposited on MDIA or as 3.921.553.840 pieces," Tohir said.
According to Mr. Tohir, the company requested approval from shareholders to carry out the issuance of new shares to interested investors or investors and would take the top share of PMT-HMETD.
"The stock will be issued in not more than two years as what OJK stated, MDIA will announce the PMT-HMETD after getting prospective investors who are interested and will know the implementation price for issuing the new shares, "Erick added.
Still according to him, as what have been announced by the MDIA on March 18, 2019, MDIA will use the part of the fund from the issuance of this new share for senior facility debt payment purposes by PT Cakrawala Andalas Televisi (ANTV).
This broadcasting company is an MDIA branch which debt is due until October 2019 with total of debt to USD 21.9 million and the remaining funds will be used for ANTV working capital needs.
"The funds which are obtained by MDIA from the issuance of new shares will strengthen MDIA's capital structure and reduce ANTV's debt burden as well as adding working capital which is then expected to improve the performance," Erick Tohir explained. (*)