News
Balinese Pure Breed Dog Kintamani Got International Recognition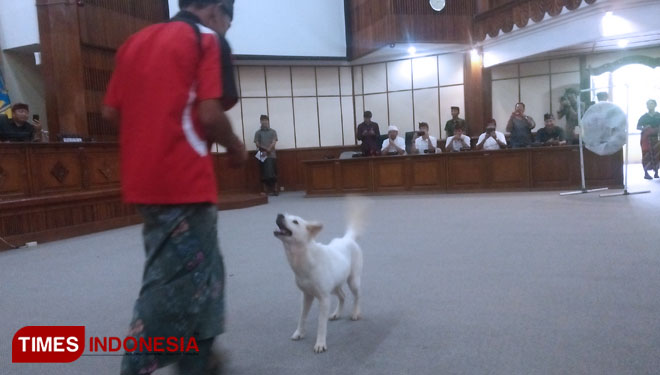 TIMESAUSTRALIA, DENPASAR – Federation Cynologique Internationale (FCI) has officially gave their recognition certificate to the Kintamani Bali as one of local Balinese race dog. FCI is an internatinal organisation which protect and develop of all pure dog breeds and strains in the world.
The recognition was sent via email by the FCI director executive Yves De Clercq to the Indonesia Kennel Klub (IKK).
"This mean that FCI has announce it to the world that Kintamani is one pure breed from Bali," the director of IKK Benny Kwok Wie Sioe said.
I Wayan Koster the Governor of Bali appreciate the recognition much. By the recognition it means that Kintamani could go for world dog show competition.
"Ini menunjukkan bahwa dunia internasional mengakui bahwa Bali memiliki anjing trah asli dengan kualitas tinggi dan layak mengikuti kompetisi-kompetisi bergengsi di level nasional maupun internasional," imbuh Gubernur Koster.
Gubernur Koster juga mengingatkan, bahwa pengakuan itu juga harus dijadikan motivasi oleh semua elemen masyarakat Bali untuk lebih melestarikan dan mengembangkan satwa dan tanaman lokal.
"kintamani is one of the local breed of Bali, by this recognition it shows the world that Bali has lots of native animals which we need to preserve," Koster said.
The Federation Cynologique Internationale (FCI) will keep an eye on this pure Kintamani breed for the next 10 years. If the numbers and the quality of the dog has significant positive development, there then could decide to raise the Kintamani Bali status in the world's eyes. (*)