Economy
Miftakhurrohman Could be the Person Behind Your War Bonnet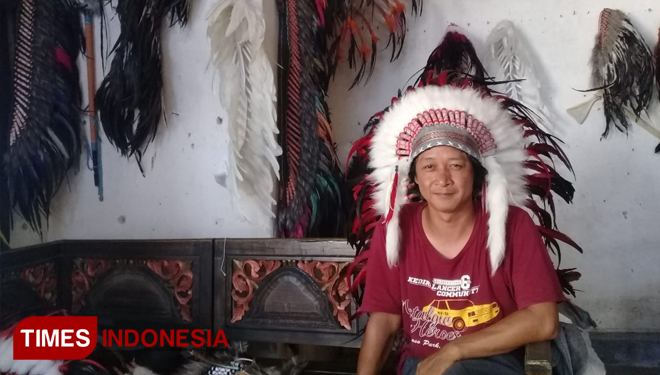 TIMESAUSTRALIA, BLITAR – Everyone knows that war bonnet is unique headdresses that used by the chief of American Plains Indians Nations. But, do you know that an Indonesian guy from Blitar named Miftakhurrohman, has made such headdresses since 2003?
His small factory was located at Jiwut, Nglegok, Blitar, East Java. On this small workshop he did the process along with some local citizens.
This war bonnets was made only for export needs since lots of the customers were coming from outside of the country. Surely it's made with a special quality and an enchanting colors.
"We took the cock feathers from Jepara, Bali and Nusa Tenggara, all of the headdresses were hand made. English has become the main country with the highest market demand, and then Australia and Turkey, " Miftakhurrohman said.
"Foreigners love to have some costume party or costume event and wear the war bonnet, I guess that's why they got more demand than domestic, where we Indonesian only use it to participate in the Independence Day celebration," Miftakhurrohman from Blitar said. (*)