Travel
Get the Unforgetable Experience of Wine Tasting at Tugu Hotel Malang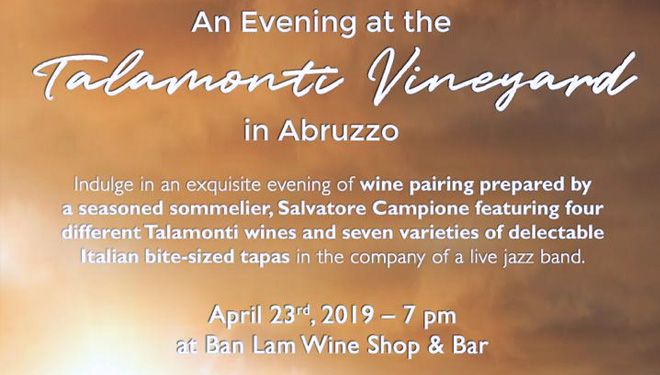 TIMESAUSTRALIA, MALANG – Tugu Hotel or Hotel Tugu Malang always try to give their customers new experiences every week. This time, collaborated with the Talamonti Wine, this hotel will take you to an unforgetable wine tasting experience.
This event will be conducted on April 23, 2019 at the Ban Lam Wine Shop and Bar Tugu Hotel Malang. Took an Evening at Talamonti Vineyard in Abruzzo this hotel was inspired by the night at the Abruzzo, Italy vineyard.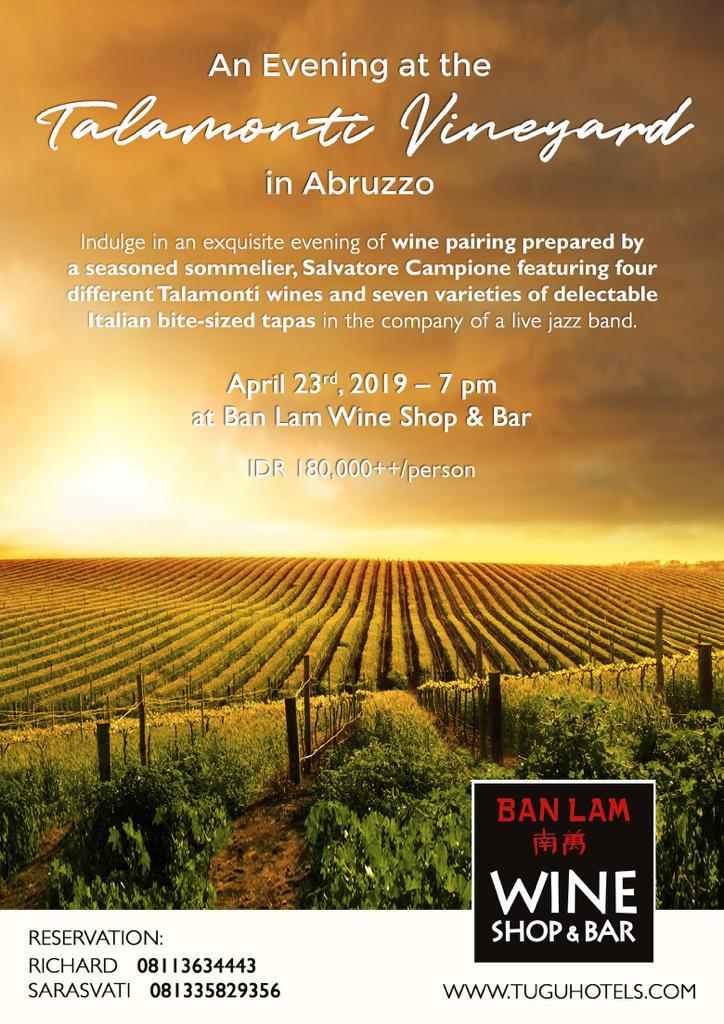 A sommelier expert, Salvatore Campione will be the appointed sommelier to serve all the guests with the fine wine from Talamonti.
Salvatore is a Horeca's National Director of Sales, a leading beverage distributor in Thailand for more than 8 years, and since September 2014 he has been responsible for the sale of Talamonti in the East Asia and Pacific region and the Middle East.
On the occasion the 2017 Talamonti Rose Montepulciano, will be served with Tramezzini (panini ala Venice). And the 2017 Talamonti Moda Montepulciano Colline Pescaresi IGT will be served with olpetteng and cocktail sauce.
Furthermore, the 2017 Talamonti Trebi Trebbiano d'Abruzzo wCozze al Pomodorowill be served with and Frittatine Pasta, whereas the 2015 Talamonti Tre Saggi Montepulciano d'Abruzzo will be served with Mini Spaghetti and Meatballs and Gamberi al Rosmarino.
A music bad will accompany your wine tasting at Tugu Hotel or Hotel Tugu Malang. You could get it for IDR 180 K per each, and to book this wine tasting experience you could call Richard on +628113634443 or Sarasvati on +6281335829356. (*)