News
Mini Eruption at Bromo, Thin Ash Covered Several Area Around Bromo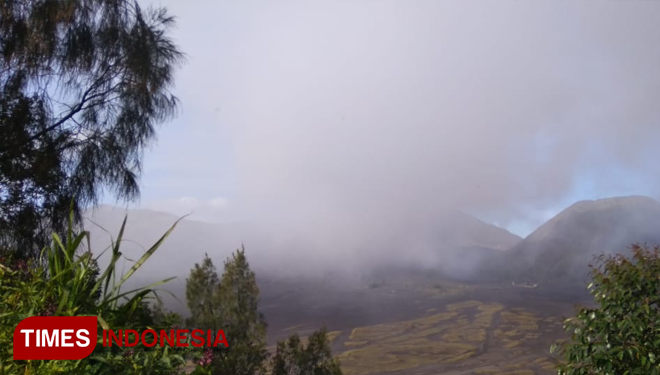 TIMESAUSTRALIA, PROBOLINGGO – Bromo is on alert. Thin ash rain due to small eruption of Bromo covered several area around it especially Probolinggo. Even, the government give yellow alert to all the flight which pass by on this site.
According to Volcano Observatory Notice for Aviation (VONA), there was smoke 50-700 meters high from the crate. The colour was sometime white, grey and even brown.
The seismic quake were 0,5 to 1 mm amplitude. The sulfur could be smelled from the mountain monitoring facility, Bromo Observation Post.
"We suggest to all the tourist to wear mask and stay alert on every chance that might happen," Sarmin, the local staff of Bromo said.
Lots of thin ash fallen. Grain of sands or some powdery particles fell around the Cemoro Lawang to Wonokerto. Ashes everywhere covering all the surface it found.
Meanwhile, the tourist were not allowed to came close to the Bromo crate. They were only allowed to watch the phenomenon 1km away from the crate. Meanwhile seruni point, mentigen point and penanjakan are still safe to visit. (*)