Travel
Swara Narwastu will Accompany You to Enjoy The Fine Dining at Melati Restaurant Tugu Hotel Malang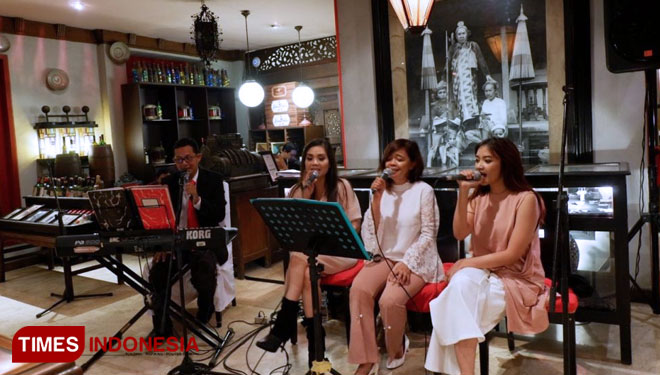 TIMESAUSTRALIA, MALANG – The fine dining Melati Restaurant Tugu Hotel or Hotel Tugu Malang will be more alive on every Tuesday since there will be live music by Swara Narwastu vocal group.
As it theme The Elegant Tuesday Night with quintet_3G of SwaraNarwastu, the vocal group will give you a special elegant dinner at the Melati Restaurant.
Narwastu_3G is a vocal group consists of the instructors and staffs at the swara narwastu school of music. The founder Wahyu Suhendro chose a vocal group concept and took jazz as its main music genre.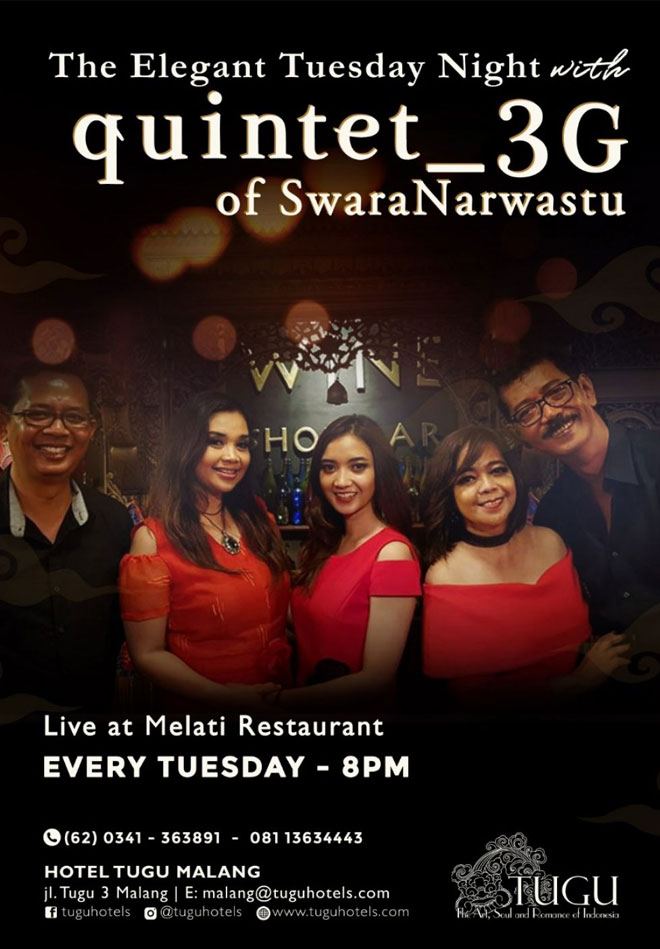 "This live music will give you an unforgettable dining moment," Richard Wardana Public Relation Hotel Tugu Malang said.
Still according to him, the Melati Restaurant Tugu Hotel or Hotel Tugu Malang will keep their quality, whether in services or the food itself. And the live music from Swara Nawastu will add the taste of the foods to be even more delicious. (*)