Travel
40th Indonesia Cultural Dining Series of Tugu Hotel Took Ludruk to be Introduced to the Visitors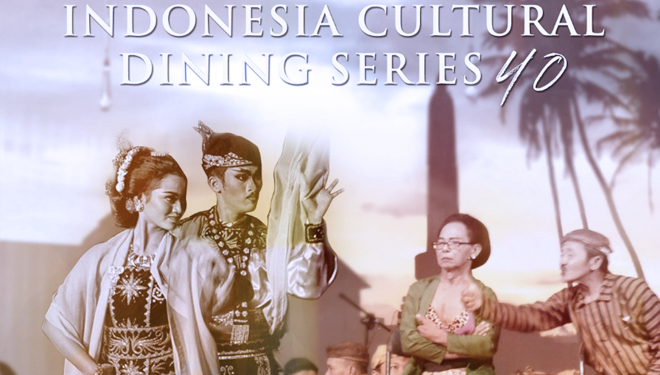 TIMESAUSTRALIA, MALANG – As we know Hotel Tugu or Hotel Tugu Malang has been comitted to conserve the local culture especially Javanese. This time, on its 40th Indonesia Cultural Dining Series on 15 March 2019 they will take Ludruk as their theme.
Ludruk is a kind of drama with local language from East Java. The "Legi Pahit" group will perform their dramatical skills on this occasion. As any other ludruk, they will bring some social issues on their performance added with a little humor with the title "Temen Bakal Tinemu".
This drama will tell the story of Bejo and his sister Minah, a poor sibling which go to a big city to earn some money. Their Mom Surti unwillingly should let them go and packed them a bag.
Bejo who went first to the city felt asleep and found his bag was missing when he was awake. He searched for it anywhere but found none. Till, one at a time he met Roni. Feeling sorry for him, Rony took him to his house and help Bejo to find a work.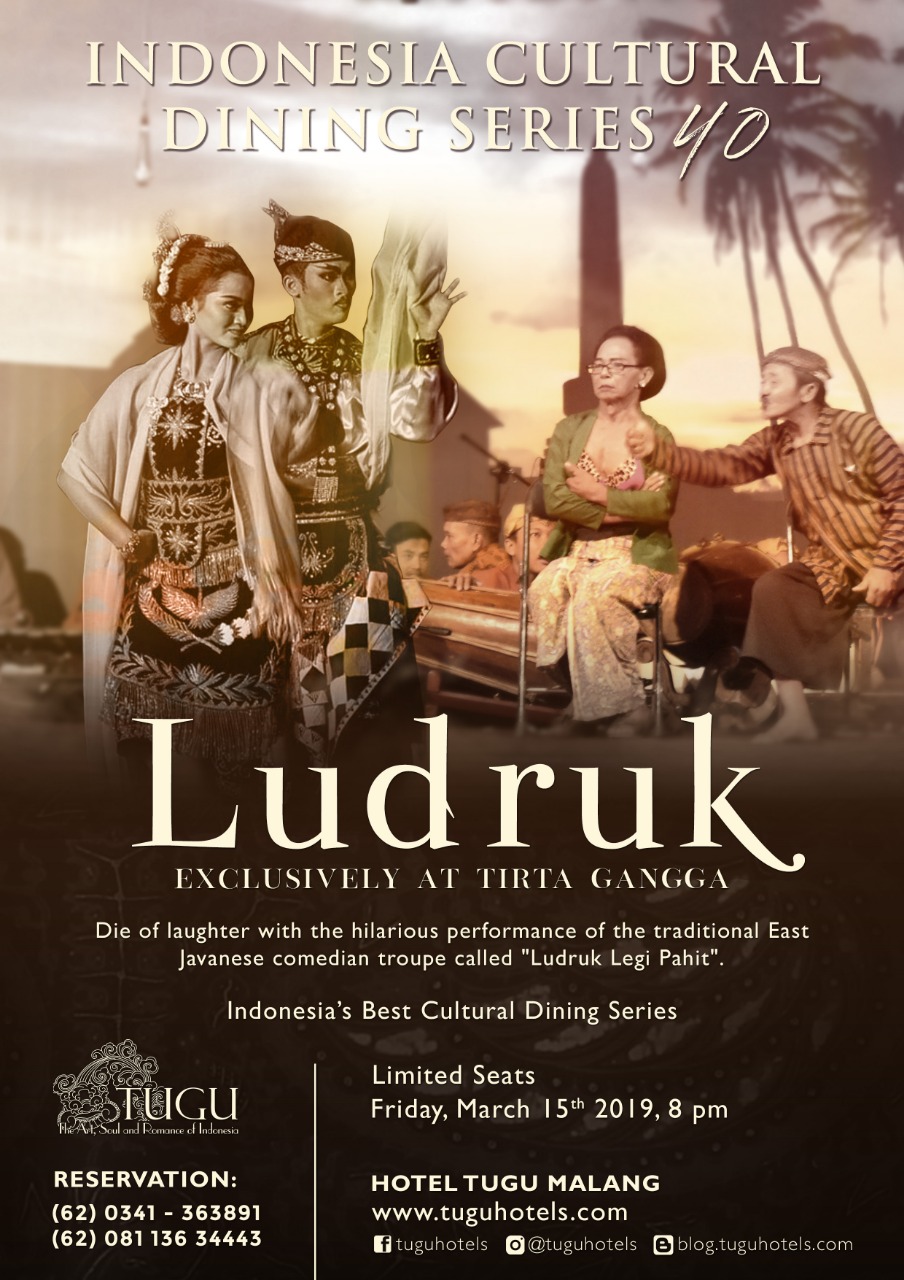 In another time, Minah who went to the city after his brother met a guy named Didik. He said that his family needed an assistant, so he asked her to work for his family. Didik's father Mr. Hartoyo was so pleased that his son had found a new assistant for them.
Time by time, it was known that Didik was the one who stole Bejo's bag. Hartoyo's family thought it was a set up since it happened accidentally in their house after Minah came. It caused Minah expelled from the house.
On her way out, Minah met her boy friend Roni. Not long after she also met her brother Bejo. They finally got the bag back and the Hartoyo's family misunderstanding will be solved peacefully.
Public Realition Tugu Hotel or Hotel Tugu Malang, Richard Wardana said that this story will be performed at The Indonesia 40th Indonesia Cultural Dining Series of Tirta Gangga Dining Room. "Come and enjoy the show," he said. For further information you could call 0341-363891 or 081136344443, malang@tuguhotels.com and their official website www.tuguhotels.com.