Life Style
Chili Paste and Its Benefit to Your Body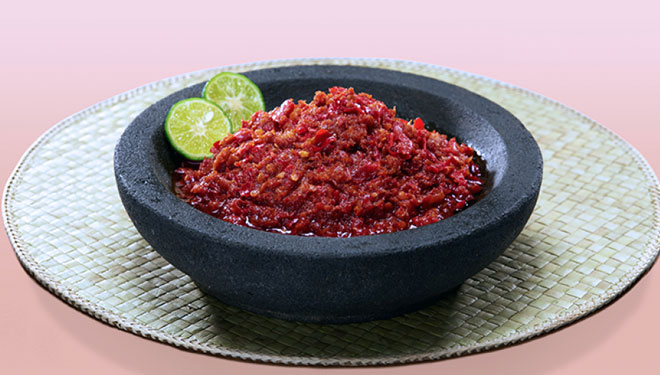 TIMESAUSTRALIA, JAKARTA – Chili paste could be a scary thing to some people. Some people could get sick by consuming just a little of it. However, chili paste is actually has several good benefits for our body. What are they?
1. Increasing your metabolism
Chili paste are usually made from chilies, tomatoes, onion, garlic, salt, and little bit of sugar. Thise ingredient crushed together and will form a delicious chili paste.
Here then, this blending will form a high vitamin C and A. The C vitamin could help you increase a good metabolism in your body.
2. Lower of your chance to get cancer
The capsaicin in the chili paste could help you prevent the growth of cancer cells. Besides, it will also help you to fight the free radicals that come in to your body.
3. Help you lose your weight
A scientist from UCLA Center for Human Nutrition, Los Angeles found that the DCT contained in chili paste could help the oxidation process in your body. By having spicy food it could also help you not to eat too much and keep your weight normal.
4. Erase your pain
The capsaicin in chili will help you bare the pain from fatigue and so. The capsaicin will give an analgesic function which could help you erase the pain you hold.
So, what do you thing after knowing the benefits of consuming chili paste? Dare to try it?