Education
PBA UIN Malang Shared Love to the Orphans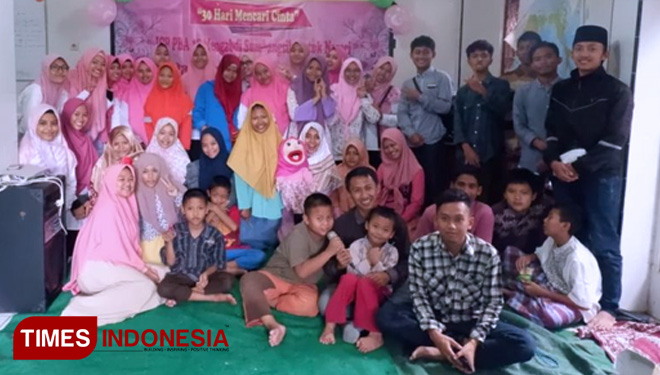 TIMESAUSTRALIA, MALANG – International Class of Arabic Language and Literature (PBA) 2018 from UIN Malang had executed their activity which is titled "30 Hari Mencari Cinta" (Finding for Love in 30 Days). This activity was joined by the orphans from Sunan Ampel Orphanage, Malang. This activity, which was held on Thursday, 7 March 2019, had the pink color as its color theme.
This activity was motivated and inspired from Pancasila course, which encouraged the students to apply the values of Pancasila, especially the value of care for others.
There were many positive responses from various parties, such as from the parents, the Students Association of PBA UIN Maliki, Dunia Santri Community, and other parties who were interested in this activity.
The members of ICP PBA 18, as the committee, ran a fundraising activity by putting a donation box in some places, such as Mahad Sunan Ampel Al'aly UIN Maliki, Car Free Day area, and they also put the bank account number on the flyers that were spread everywhere.
The committee also collected the donation in form of clothes, reading books, and stationeries.
The event of "30 Hari Mencari Cinta" was successful to be in partnership with Dunia Santri Community (DSC) and a storyteller, Tyas, with her doll, Lulu.
This event was started from 10 a.m. WIB (Indonesian Western Time) to 1.30 p.m. This event was organized by the Master of Ceremony of PBA 18.
The participants of the event held by International Class PBA 2018 from UIN Malang was very enthusiastic. The orphans was happy as to join this joyful event. (*)