Sports
Indonesia National U-22 Team Got Praise From Jokowi for The Victory in AFF U-22 Championship 2019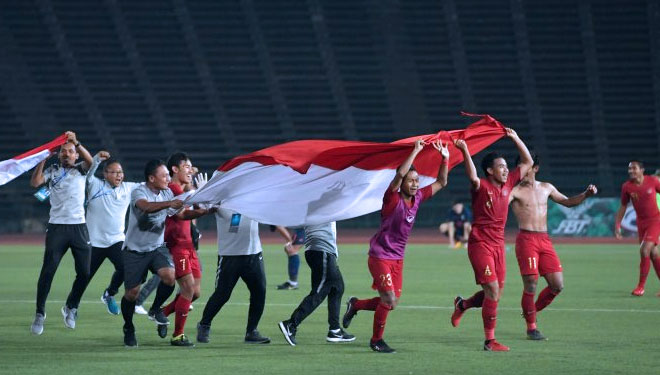 TIMESAUSTRALIA, JAKARTA – The victory of Timnas U-22 Indonesia (Indonesia National U-22 Team) in the final event of AFF U-22 Championship 2019 got praise from The President of Indonesia Jokowi.
This statement conveyed by Jokowi on his official twitter account, on Tuesday (26/2/2019). He praised Indonesia National U-22 Team for being number one in the event of AFF U-22 Championship 2019.
Moreover, the president also congratulated to all of the Indonesian's football team and his coach, Indra Sjafri for their effort all this time, so that they become the champion in this event.
"Congratulations for the U-22 national team as the champion of AFF UU-22 2019 after winning 2: 1 over Thailand. Once again, congratulations on being number ONE. Congratulations to Coach Indra Sjafri for this achievement," Jokowi on his tweet.
This victory got after Indonesia national U-22 football team has been struggling hard to get the trophy.
One of them is in the final match, the Indonesian's football team defeated Thailand 2-1 at the Olympic Stadium, Phnom Penh, Cambodia, Tuesday (2/26/2019). Indonesia had left behind first, but then was success to turn the position around and get the champion in the AFF U-22 Championship 2019, due to the two players from Timnas U-22 Indonesia, Sani Rizki Fauzi and Osvaldo Haay scored goals. (*)