Education
Kebun Binatang Surabaya Become an Alternative for SMP Khadijah to Conduct Their Outdoor Class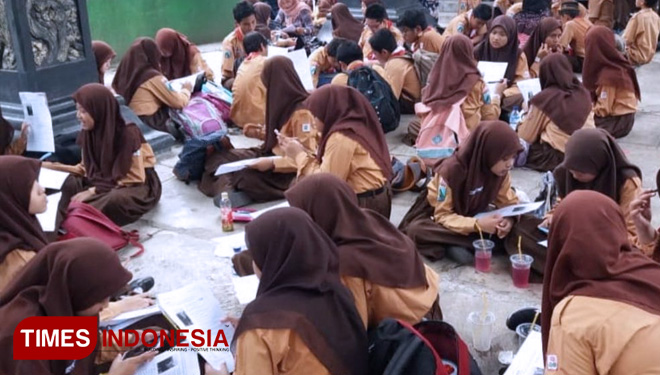 TIMESAUSTRALIA, SURABAYA – As English has become a global language, SMP Khadijah Surabaya (Khadijah Junior High School) also strove to increase their student ability to speak English by conducting an Outdoor class at Surabaya Zoo. This is a manifest of their Intensive English Program (IEP).
IEP is a program conducted by this school to enhance their students' ability to speak English which is conducted as a course outside their routine school time. The Surabaya Zoo this time become their choice in practicing their skills.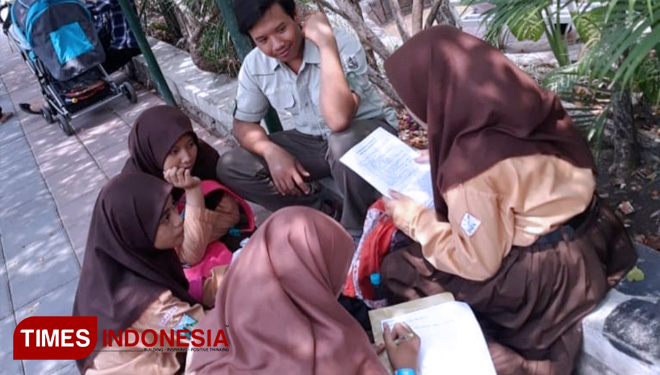 "We hope that they got all the knowledge they need, including English by this IEP. And by this outdoor activity we hope that they could broaden their skills and ability to speak English," Khairunnisa Keisha Anjani, a teacher at Khadijah Junior High said.
Meanwhile, only the 7th grade students attending the activity. They were explained about what do and don't on the zoo before the leave.
They were divided in to several groups in order to make the activity more efficient. The rest of the group who hasn't had their turn could wait there while playing the paddle boat.
A native speaker also invited to the occasion in order to give some support to the students. They were asked to do some interviews to the zoo staffs and employees and told to make some paper based on it.
The paper should be resumed in two weeks and must be written in English. This aimed to enlarge the SMP Khadijah Surabaya students skills and ability to speak or write in English. (*)