Travel
Meat Balls in a Meat Ball? Find out at Bakso de Stadion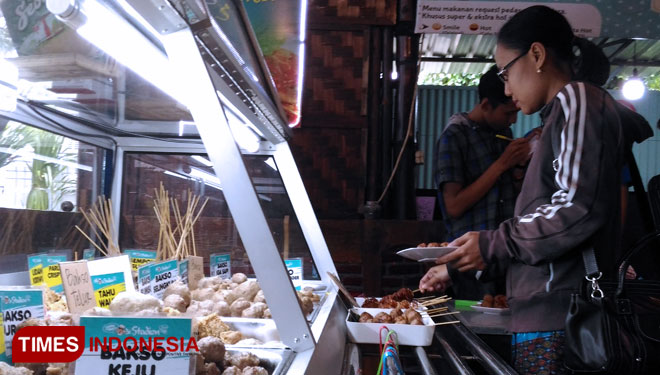 TIMESAUSTRALIA, BATU – Bakso or meat ball is one popular food in Malang. Bakso de Stadion offers you bakso klenger a unique concept bakso that put meatballs in a meatball.
Sized bigger than a tennis ball, this bakso need to be sliced first before you eat it. Surprise, surprise!! In the meatball you will find another 2 small meatballs and quail egg.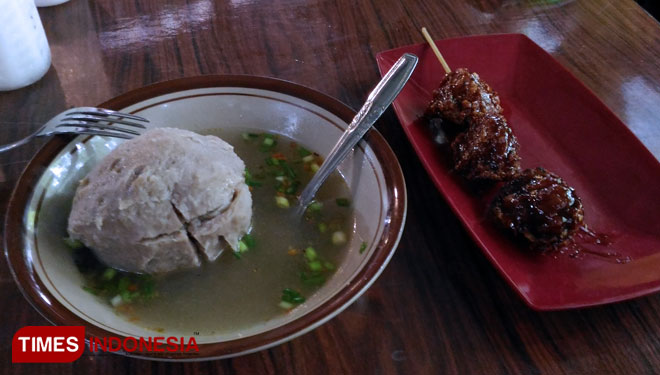 Bakso Klenger is one of many variants served on Bakso dan Cwie Mie de Stadion shop. It main shop is at Batu and has opened 5 branch shops including the new one in Malang at Sekolah Budaya Tunggul Wulung, Jalan Sasando 9, Malang.
"The meatball is made from fresh tenderloin beef," said Bakso de Stadion owner, Shela Anggiatika.
Moreover there are 46 other variants of meat ball served in this shop. The pregnant meatball (bakso beranak) where there are lots of tiny meatballs wrap in a big meatball and the donut meatball (bakso donut) has become their special menus.
There is also a meatball that filled with mozzarella that will give a new taste of meatball. And also Selingkuh meatball that mostly made from the cow's tendons and minched meat.
So much choice aye? Dont worry, here at Bakso de Stadion you may taste it and pick it one by one as you like, because the bakso is served in a buffet including the bakso klenger, meatballs in a meat ball. (*)