Sports
Arema FC vs Indonesia National U-22 team: Aremania will show New Creativity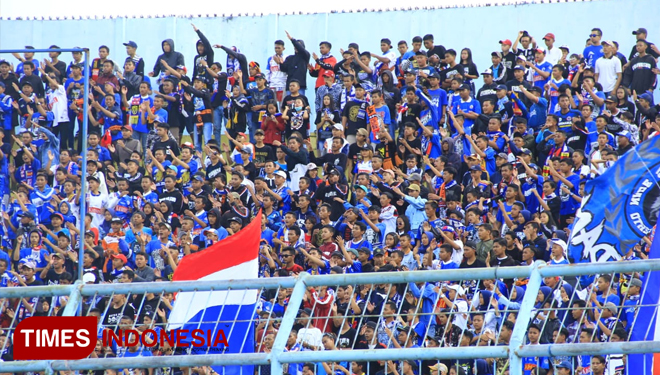 TIMESAUSTRALIA, MALANG – Aremania, the famous name of Arema FC supporters will show new creativity. They plan to bring the red and white flag when watching the match between Arema FC vs Indonesia National U-22 Team. The friendly match will be held at Kanjuruhan Stadium, Malang Regency on Sunday (10/2/2019).
"Many suggestions from Aremania, especially in terms of creativity so that the match will be more lively. Because the opponent faced is the Indonesian national team. One of them is a suggestion to bring a red and white flag, "said Arema FC media officer, Sudarmaji.
Regarding the suggestion, the executive officer from Arema FC is very appreciative. "Suggestion for creativity like this is what we really look forward," he said.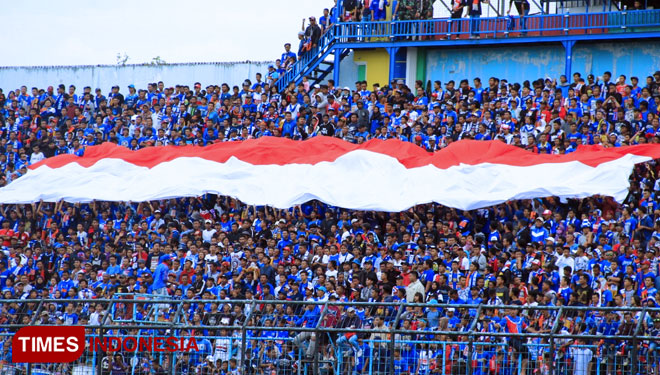 The match against the U-22 national team seems to be very much anticipated by Aremania. Evidenced by the number of tickets that have been sold at the ticket box counter in the Arema FC office.
"Thank God for enthusiasm, it is still quite high. Aremania besides providing support for Arema FC, they are also curious about the appearance of the U-22 National team, "he continued.
In the match between Arema FC vs Indonesia National U-22 Team, Sunday (10/2/2019), the match committee of Arema FC imposes ticket prices of IDR. 25 thousand for the economy, VIP at IDR. 75 thousand and VVIP at IDR. 100 thousand. (*)