News
ISNU Chairman Asked Participants of ISNU East Java's Event to do STMJ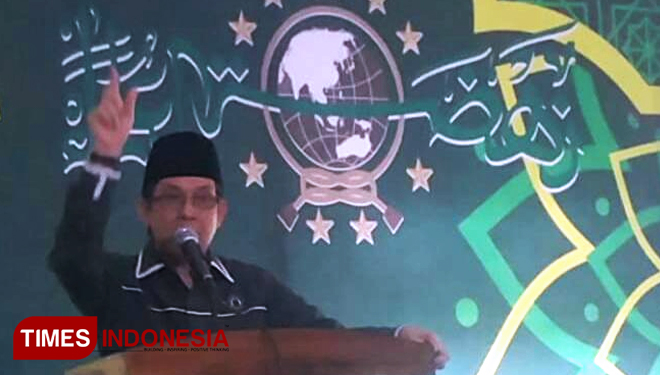 TIMESAUSTRALIA, BLITAR – The General Chairman of PP ISNU (The Central Executive Board of NU Scholars Association) Dr Ali Masykur Musa revealed, there are three important things must be prioritized for the ISNU's work program. This is conveyed during the inauguration of the three regional administrators by ISNU East Java.
What are those three? Ali said, first he asked ISNU and Nahdliyyin (NU's residents) in general to improve understanding about Aswaja. "The NU people must like STMJ. Namely, shalawatan, tahlilan, manakiban and jiarah (pilgrimage)," he said in the inauguration of the PC ISNU in Graha NU, Blitar District.
Secondly, according to the former Chairperson of the PP PMII, is improving the understanding of organizational management. Because Nahdliyyin have only become objects, being tricked by practically politics (politicians), and a group's interests.
"So an improving in understanding of organizational management (jam'iyah annahdliyah) really needs to rise," said the former member of the DPR's PKB faction.
Then the third, continued the man born in Tulungagung, is an increasing in economic independence. "What is the goal? It is the capacity of our State Expenditure Budget has been more than 2.000 trillion, are there NU cadres who are ready to manage this huge potential? Are NU HR ready in this case ISNU manages the large-scale economic potential?" he asked.
"Of course, with intellectual of human resources owned by ISNU, it has been ready," continued the chairman of PP ISNU. Also present in the event, the chairman of the Regional ISNU East Java Prof. HM Mas'ud Said. (*)