Sports
Hundreds of Supporters Watched Arema FC in Gajayana Stadium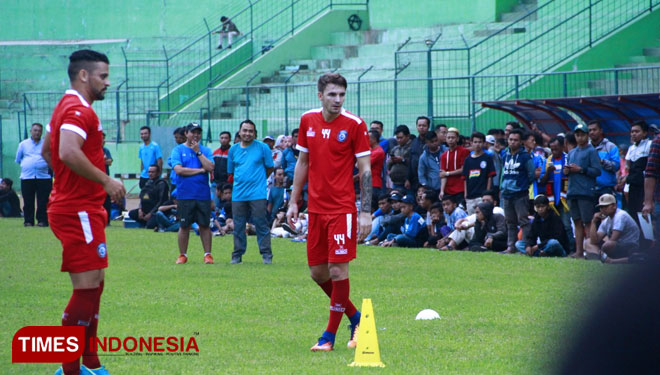 TIMESAUSTRALIA, MALANG – Arema FC's first training session took place on Thursday afternoon (10/1/2019), at the Gajayana Stadium, Malang City, and East Java. Hundreds of Aremania (The familiar name for Arema FC supporters) watched their favorite team's exercise.
At the premiere training of Arema FC was very crowded, it was seen from enthusiastic of Arema FC who came to visit the place. The audience who came to watch the edge of the field, even Malang Mayor Sutiaji, seemed to watch and unify with Aremania.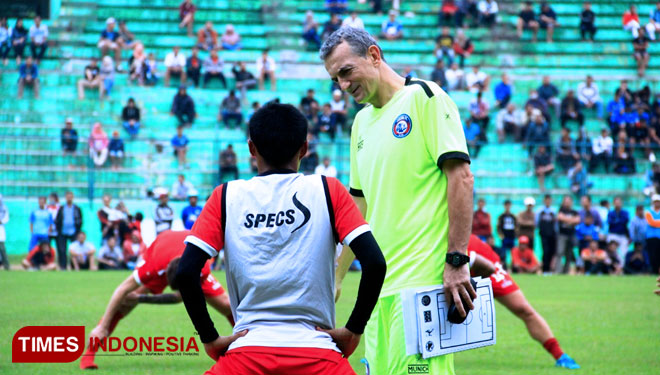 The inaugural training which held today is led by Arema FC Coach, Milomir Seslija. The man who is familiarly called Milo immediately did physical training to restore the player's condition.
Arema FC training session this afternoon was attended by around 30 players. players who joined first training, they came from last season's Arema FC, under-19s, and new players, and 5 players who took part in the trial period.
It seen two foreign players Arema FC are Brazilian striker Roberto Lima Gladiator, attacking midfielder from Uzbekistan, Pavel Samolyachenko. There are also three new local players, Sandi Firmansyah, Rachmat Latief, and Ikhfanul Alam.
As previously known, the Arema FC inaugural training is a preparation for the 1st League season 2019 and a number of pre-season tournaments including the Presidential Cup and Indonesian Cup. Hundreds of Aremania looked very enthusiastic watching their favorite team practice. (*)