News
Four Regions Declared the Readiness to host The Pra Porprov East Java 2019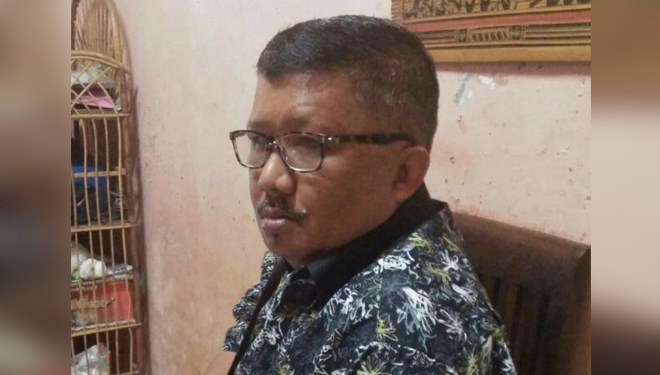 TIMESAUSTRALIA, BOJONEGORO – The Deputy General Secretary (Wasekum) of IPSI East Java (national governing body for the Indonesian martial art of Pencak Silat), Boyke Santoso said that he had received a letter of submission from four regencies / cities containing a statement of readiness to host the Pra Porprov East Java 2019.
Four districts / cities that have declared their readiness to host the implementation of the Pra Porprov East Java 2019 for the martial art sports branch of pencak silat include Tulungagung, Sampang, Jember and Bojonegoro Regencies.
"Only four regencies / cities have sent letters to submit readiness to host. The last is that we received from Bojonegoro on Friday (4/1) yesterday," Boyke said, when contacted by TIMES Indonesia on Monday (7/1/2019).
Submission of registration to host the Pra Porprov East Java 2019, he said, is still welcome until this weekend. Then, his party as the executive committee will conduct a location survey to a number of districts / cities that have registered themselves.
"We and the team will conduct a location survey, to evaluate, choose, and determine which districts / cities are most prepared according to IPSI technical standards," he said.
Evaluation, he continued, will be carried out thoroughly starting from stadium facilities, mattresses, referee lodgings, judges, and all other preparations to support the event.
"For the regency / city staging date as the host, we have not scheduled it, because we have to go through the location evaluation process first. Only after that we do the determination," he added.
Pra Porprov itself, he said, will be held after the simultaneous of general elections in 2019 and before the month of Ramadan. Then it will be joined by representatives from 38 districts / cities throughout East Java.
"The implementation will be at around April 5 to May 5, 2019. There are 16 classes that will be competed with and each class will be selected up to the top eight," Boyke explained.
Well, the Pra Porprov selection will be competed in the next event, East Java Porprov 2019. For the implementation of Porprov, he said, it was scheduled to take place on 6-13 July 2019.
"For East Java Porprov socialization and registration in 2019, we are still waiting for Koni Jatim, because technical guidelines are all non-technical. We are, IPSI, is only prepared the technical equipment and then implement it," closed the Deputy General Secretary IPSI East Java, Boyke Santoso. (*)