Life Style
These 9 Activities of Children Turns out Fun and Useful to Fill Weekend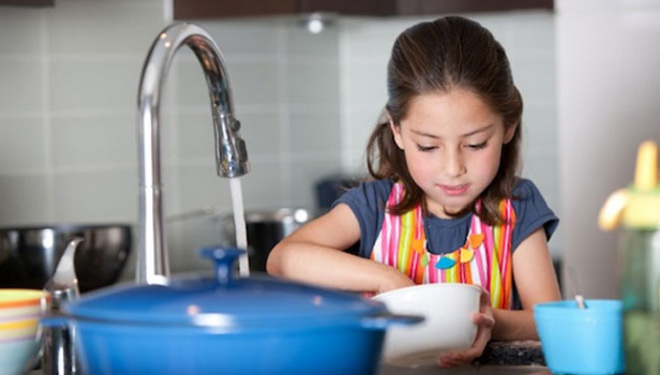 TIMESAUSTRALIA, JAKARTA – Filling out weekend activities does not have to be carried out outside the home. Parents can teach children to do light homework. This activity can provide many benefits for children, such as exercising their motor skills.
Children will also learn to be responsible and independent. The most important one, they feel being important member from the family. Quoted from ayahbunda.co.id, these are home tasks that you can do with your child.
1. Tidy up the room
Invite the child to make the bed and place the toys in its place. No need to criticize it directly if the results are not neat according to your expectations. It's best to praise and repeat the example, so the children will understand better.
2. Sweeping and mopping the floor
Start this activity from the room. Eventhough the results are not clean, just consider it is as training for him. This activity will be funnier if done while singing or tuning his favorite music. Wear a mask on the child so that he/she is protected from dust.
3. Wash clothes
Ask for help your child for dirty clothes, white and colored clothes, to check each different pocket maybe some are tucked away, and to put dirty clothes in the washing machine or sink.
If you use a washing machine, you can simply adjust the washing machine's working system. However, keep children away from switches and electrical wires, and be careful with detergents and bleach.
4. Drying clothes
Related to drying clothes, children can be invited to work together, provided you choose a low drying place or according to his height. Remind the child to be careful, so that the clothes will not fall to the floor and dirty again.
5. Tidy up clothes
Ironing clothes cannot be instructed to children, but you can ask for help to fold thec lothes from the clothesline. Starting from the simple ones, such as handkerchiefs, towels, and clothes themselves. After ironed, children can help store clothes in the wardrobe.
6. Shopping
Invite your child to accompany you going to the supermarket, or traditional markets to make it more exciting. When shopping, give your child the experience of choosing vegetables and fruit.
Teach him also how to chat with traders in traditional markets. Now and then, ask him to greet the seller himself. However, keep an eye on the child, don't separate yourself from your child and immediately wash the child's body after shopping.
7. Cooking
You can ask your child to help in the kitchen. Give him activities such as washing vegetables, cutting materials using hands (not with knives), and taking materials that are easy to reach or carry.
8. Wash dishes
After eating, ask the child to bring the plates and cups to the sink. If you want, give him a meal that is not made of glassware.
9. Watering plants
Almost all toddlers like to play water. Take advantage of this hobby to help you water the plants on the yard. In order to be more attractive, give your little one with a raincoat and boot. (*)