Travel
Come to Magetan Traditional Food Festival to Try Traditional Culinary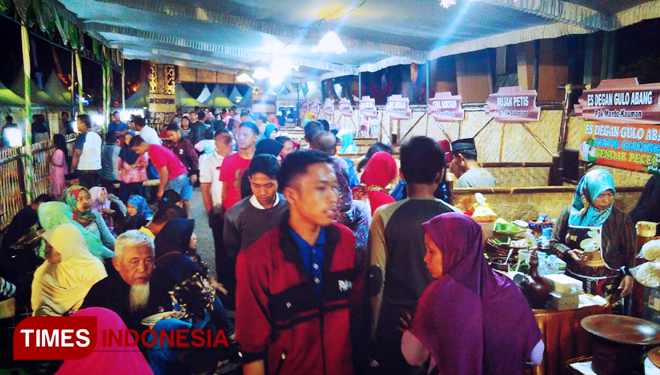 TIMESAUSTRALIA, MAGETAN – For the traditional culinary lovers in Magetan and its surrounding, spare your time to come to Magetan Traditional Food Festival in the exhibition of "Magetan Kumandhang Pasar Rakyat Gebyar IKM & UMKM 2018." The event held in the area of Ki Mageti Sport Building will be open till 14th October 2018.
This traditional food festival has been open since 4th October 2018. For the Magetan residents, they could enjoy the food in the festival from 4 p.m. to late evening.
There are various traditional foods and beverages, such as tiwul, grawul jenang grendul, tepo tahu, sego menok, jadah bakar, es dawet, and so many more.
The visitors do not need to worry about the price as the prices are relatively affordable. Besides, the layout of the place is good and comfortable.
The biggest public market in Magetan is held to celebrate the 343rd anniversary of Magetan as well as the 73rd anniversary of East Java on 12th October.
The event held for 11 days was initiated by Disperindag Pemkab (the Government of Industry and Trade Service) that cooperated with DMR Production Surabaya, fully sponsored by Djarum 76, Sirup Kurnia, Sarung Gajah Duduk, Herbangin, and Biskuit Kokola. This event was also supported by TIMES Indonesia. (*)