Travel
Tourism Area of Gili Trawangan is Getting Crowded with Tourists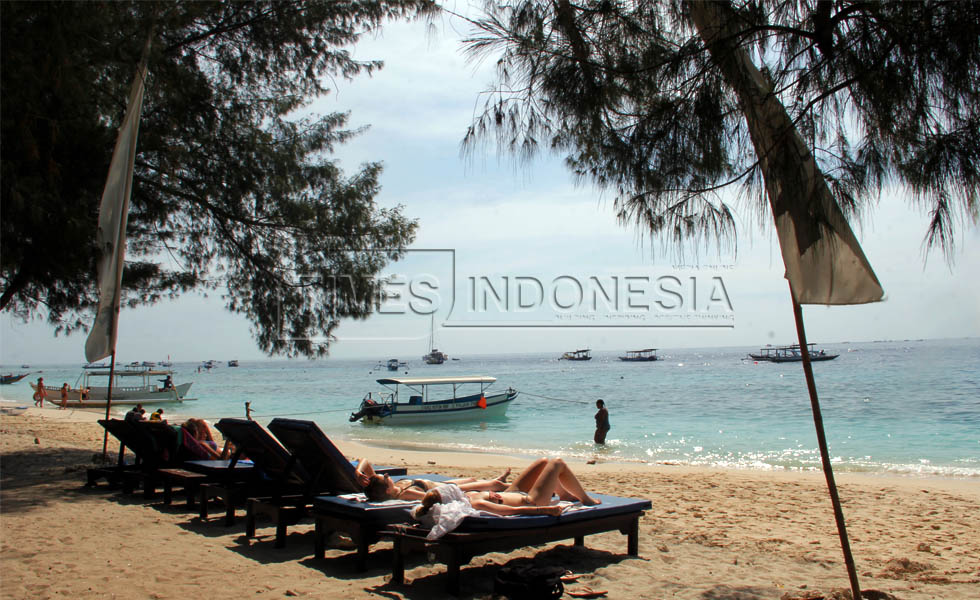 TIMESAUSTRALIA, MATARAM – After the earthquake in Lombok Island, the tourism area of Gili Trawangan, North Lombok, is reportedly safe to visit. It can be seen from the situation in the tourism area that is getting crowded in the last week.
The society's effort to revive and the security forces' performance accelerated the post-earthquake recovery in Gili Trawangan.
The Head of Operational Bureau of NTB, who is also the Task Force Commander Aman Nusa II and Police Commissioner, Dewa Putu Maningka Jaya, said that the deployment of personnel in the tourism area was aimed to maintain the safety and comfort of the tourists in Gili Trawangan.
There are at least 100 personnel of Aman Nusa II Task Force of regional police of NTB in the tourism beach. They are from the troops of Brimob Polda (The Mobile Brigade Corps of Regional Police) of Central Java that become the Operating Contol Assistance in NTB.
He said that there were 40 personnel deployed in Gili Trawangan, 30 personnel in Gili Meno, and the other 30 personnel in Gili Air.
"This is the most important thing. We must assure the tourists to come to Gili and guarantee their safety and comfort during the vacation," said Dewa Putu Maningka to TIMES Indonesia (timesindonesia.co.id) on Sunday (23/9/2018).
According to Maningka Jaya, the normalization of tourism condition in Gili Trawangan must be the priority to recover the tourism image of Lombok and NTB in general after the earthquake.
That's why, from Aman Nusa II Operation, the regional police of NTB, assisted with the additional troops from other regional police, focused on the normalization of the vital tourism object several days later after the disaster.
"The issue of post-earthquake tsunami on 5th August made all the people in Gili panic-stricken, wanting to leave Gili. We were overwhelmed with the evacuation for several days. We know that they were afraid. But now, everything is falling into its place, and the tourists are coming here again," said Maningka Jaya.
For the information, Kapolda (the regional police chief) of NTB, Irjen Pol Achmat Juri, visited the activity of tourists in Gili Trawangan on Saturday (22/9/2018). In this visitation, Kapolda Achmat Juri observed the condition of tourism area in Gili Trawangan and gave directions to the personnel of Aman Nusa II Task Force who was responsible for protecting the tourism in the post-earthquake in Lombok. (*)