Travel
Four Instagrammable Tourism Spots at Mount Bromo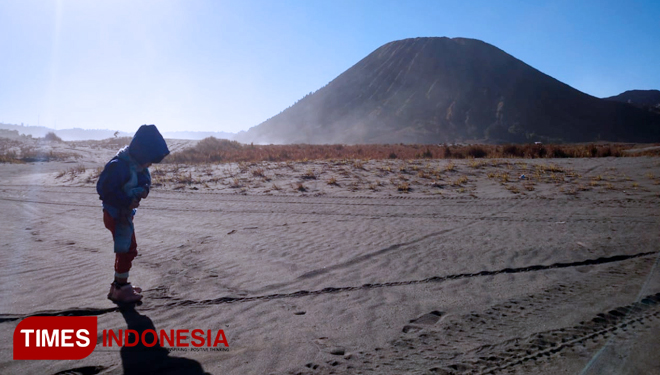 TIMESAUSTRALIA, JAKARTA – The beauty of Mount Bromo that is renowned as the land above the cloud makes the visitors mesmerized.
Mount Bromo is located in Bromo Tengger Semeru National Park (TNBTS) area. There are four districts in East Java that are included in the area of TNBTS, such as Lumajang, Malang, Pasuruan, and Probolinggo. Therefore, if you want to go to Mount Bromo, you can get there from one of those districts.
Due to its very vast area, you do not only enjoy the sunrise when you are in Mount Bromo, but you also can visit some interesting spots there.
1. Enjoying the sunrise at Mount Bromo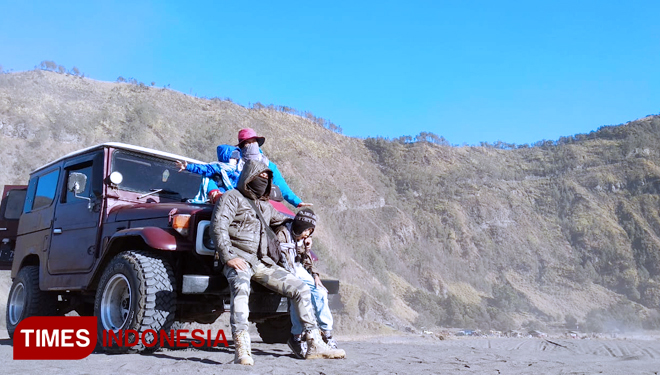 Seeing the sunrise is one of the most favorite attraction for the visiting tourists in Bromo. The beauty of Bromo's nature will be seen when the sun begins to shine. The clouds also accompany the rising sun, which makes Mount Bromo looks like a land above the clouds.
There are four spots to enjoy the beauty of the land above the clouds, namely Dingklik Hill, Love Hill, Kongkog Hill, and Pananjakan Peak, the highest spot. They are located in Pasuruan district.
2. Visiting Whispering Sand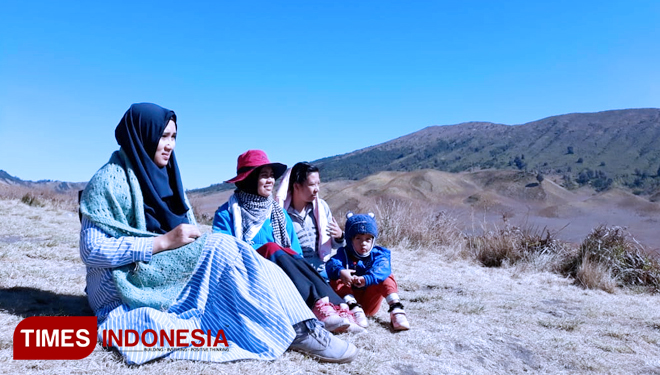 After enjoying the beauty of sunrise, you could go by hardtop off-road car to the next destination, Sand Sea or Whispering Sand. A tour guide named Patrik explained that this sand sea was named Whispering Sand because when the wind blew around it, there would be a whispering sound. Whispering Sand was inspired by a movie titled Pasir Berbisik starred by Dian Sastrowardoyo in 2001.
3. Taking Photo at Teletubbies Hills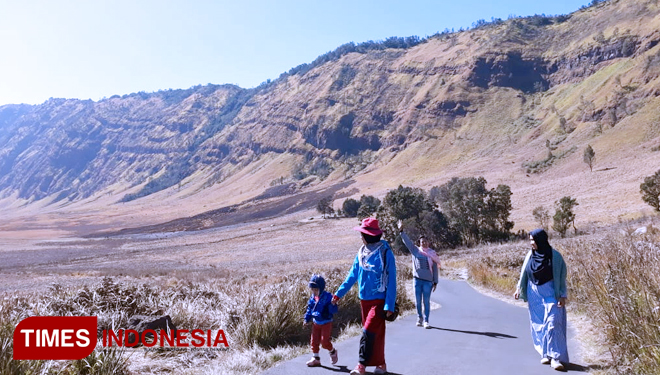 The karst in Tengger which has a unique shape is Teletubbies Hill. The hill was named Teletubbies because it resembles the hill existing in that children movie. The visitors could take a photo in this area with the karst as the background.
4. Enjoying the Beauty of Bromo Crater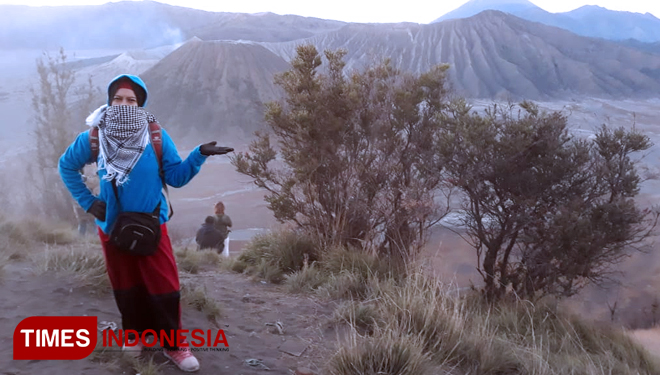 To be able to see Bromo crater, you should climb the mountain first. However, you do not need to worry because it is not difficult to climb this mountain. There is a ladder with iron handle that makes it easy for you to climb up.
Due to the cold temperature, you'd better wear thick clothing, headgear, and gloves. But, there are also rentals of blanket and jacket provided by the local residents.
Having a vacation at Mount Bromo really gives a special impression! (*)