Life Style
Samasta Lifestyle Village Serves the Best Culinary Destination in Jimbaran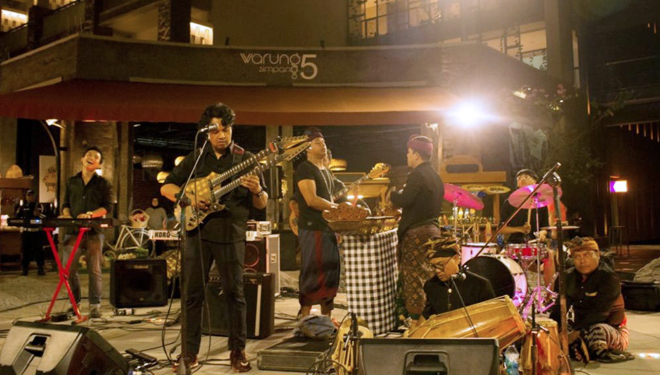 TIMESAUSTRALIA, DENPASAR – To celebrate the 2nd anniversary, Samasta Lifestyle Village invited Balawan to entertain the visitors.
Balawan, along with his band, also invited the students of Balawan Music Training Centre. The performance on Sunday (30/9/2018) evening had succeeded in entertaining the visitors who were relaxing the outdoor area of Samasta.
Before the performance of Balawan, the performance of Fire Dance also entertained the visitors passing around the tenants in Samasta. There were various cafés and restaurants which gave an impressive culinary tourism.
Aditya Rangga Permana, the Manager of Samasta, told his hope, "We are very grateful because Samasta, which has been operating for two years, eventually becomes one of the most famous culinary tourism in Jimbaran. To express our gratefulness, we will give regular promotions and discounts for each tenant."
The tenants that could be visited are Base-Base, which serves Balinese dishes, Magal, of which Korean Barbeque has been well-known among people, and Above Eleven Café, which has the concept of Japanese fusion where you could enjoy the sunset at rooftop bar. There is also Tanamera for those who want to enjoy the best Indonesian coffee, and Bebek Bengil for crispy duck lovers.
There are still more exciting tenants that are worth visiting at Samasta, which is located in Jalan Wanagiri, Jimbaran. (*)