Economy
The Government obligates the Use of Biodiesel to Replace Diesel Fuel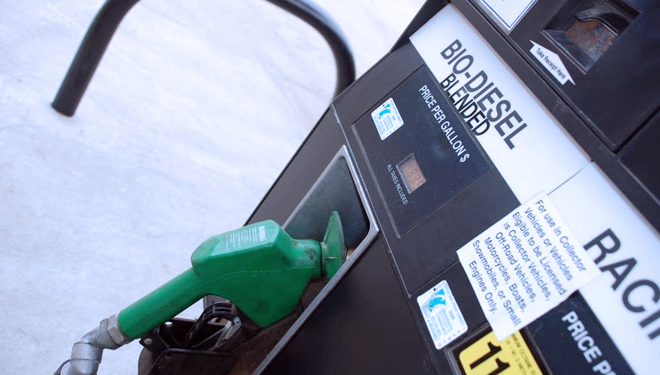 TIMESAUSTRALIA, JAKARTA – The government officially launched the mandatory use of biodiesel 20 (B20) for all sectors, and it is effective starting on Saturday (1/9/2018).
The B20 mandatory launching was carried out in the field of the Ministry of Finance office (Kemenkeu), Jakarta on Friday evening (08/31/2018). The program initially marked by the filling of parked trucks and buses, with the fuel which already containing B20 from a Pertamina tank truck.
By this launching, starting on Saturday (1/9/2018) all sales of diesel fuel at gas stations will be replaced with Biodiesel 20 (B20) which is a mixture of biofuel (palm oil) as much as 20 percent with the diesel fuel (BBM) .
The use of B20 will not only be used for public service obligations (PSO) but also non PSO covering heavy equipment up to industrial purposes.
Coordinating Economic Minister Darmin Nasution said if the implementation of B20 was carried out in order to encourage exports and slow down imports as well as to improve the balance of financing and reduce the current account deficit.
He believes that the mandatory biodiesel policy can give profit to the country, especially for saving foreign exchange because by mixing of diesel oil with CPO, there will be foreign exchange savings of up to 1.1 billion US dollars or Rp. 15.8 trillion. (*)