Sports
Asian Games 2018
Bronze from BMX Women Racing Adds Indonesian Medal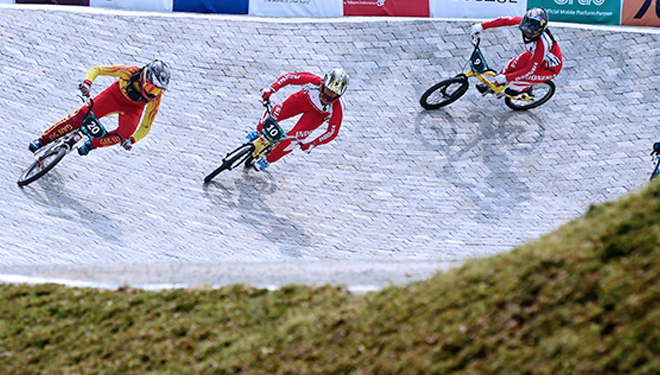 TIMESAUSTRALIA, JAKARTA – Indonesia added one bronze medal from the women's BMX bicycle race. The medal was presented by Wiji Lestari rider. The Asian Games Special coverage Team reported, in the competition held at Pulo Mas International BMX Center, Jakarta on Saturday, Wiji was in third ranked with a time of 40,788 seconds.
In this women's group, the gold medal was won by Chinese rider Zhang Yaru who finished first with a time of 39,843 seconds. While the silver medal was won by Kitwanitsathian Chuttikan from Thailand with 40,379 seconds.
With the addition of a bronze medal from Wiji Lestari, then Indonesia successfully collected one silver and one bronze medal from cycling race.
Previously the Indonesian silver medal was donated by I Gusti Bagus Saputra from the men's group with a time of 34,314 seconds.
Wiji Lestari after giving the medal to the Special coverage team of Asian Games from Antara, admitted that although she was unable to present the gold medal to the Indonesian contingent, she was quite satisfied with the medal achievement considering that the competitors she faced was indeed an athlete who had enough "flying hours" experiencing in various international championships. (*)