Sports
Defeated By UEA Football Team, Indonesian Coach Commented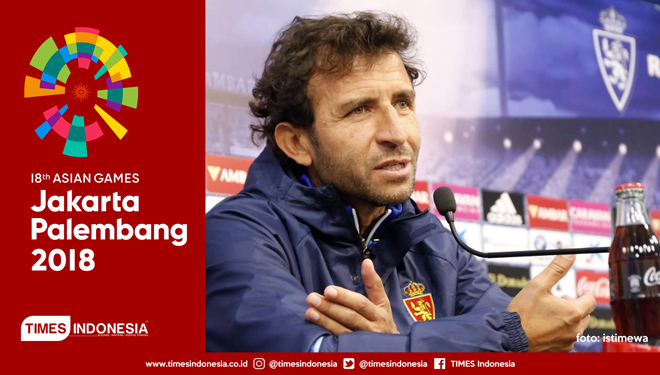 TIMESAUSTRALIA, JAKARTA – Indonesian U 23 national team's journey at the 2018 Asian Games is stopped. The Special coverage Team Asian Games of Times Indonesia reported, the national team lost in the penalties execution with the United Arab Emirates (UAE), Friday (08/24/2018).
After playing at 120 minutes draw, the Garuda team lost to the UAE team with a score of 3-4 at Wibawa Mukti Stadium, Cikarang, West Java.
This defeat made Indonesian National Team's coach, Luis Milla was very upset. It was not because of the playing of the team, but the referee, Shaun Evans who led the match.
In the match, Evans gave two prizes in a normal time to the UAE team. The decision made Milla was quite upset with the referee.
"You can imagine our feelings today, we're sad and disappointed. We are carried away by emotion because we see our players are playing and working hard, but they have to lose the game tonight, "said Milla, when met after the match.
Milla judged tonight's match to be very cruel. But he still thanked all the supporters who had come to Wibawa Mukti Stadium.
"Football is indeed cruel, but I hope the audience can be proud of our game," said Milla.
"Thank you for the audience who came. We are sorry that this team has tried their best, "continued Milla.
Based on the records of the Special coverage team Asian Games from TIMES Indonesian, the defeat of the UAE team means the opportunity for the Indonesia U-23 national team at the 2018 Asian Games and Luis Milla's duties as the U-23 national team coach in Indonesia end. Luis Milla is burdened with the target of the 2018 Asian Games men's soccer semifinals. (*)