Economy
A Sneak Peek at the Chess Manufacturing Home Industry in Purwodadi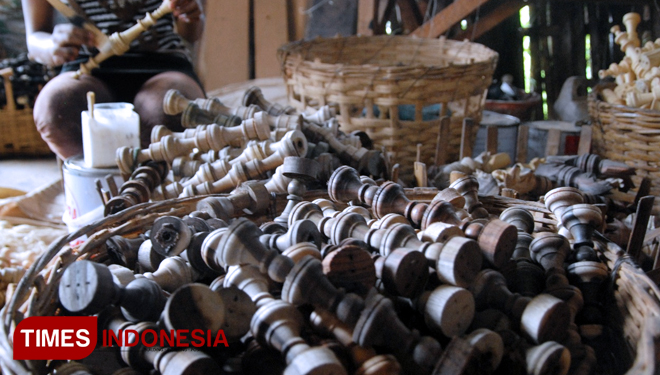 TIMESAUSTRALIA, PASURUAN – In Purwodadi, Pasuruan, East Java, specifically in Sentul village, there is a home industry manufacturing the chessboard and the chessmen. The home industry established in 1974 belongs to the late Sugeng Prayitno.
The business is continued by his wife and his children. According to Reni Aini, one of Sugeng's children, this family business manufactures the standard chess set.
In a week, this business could manufacture 25 sets of chessboard and chessmen. "One set of chess costs IDR 150,000, while for the wholesaler, it costs IDR 125,000 per set," she said on Thursday (9/8/2018).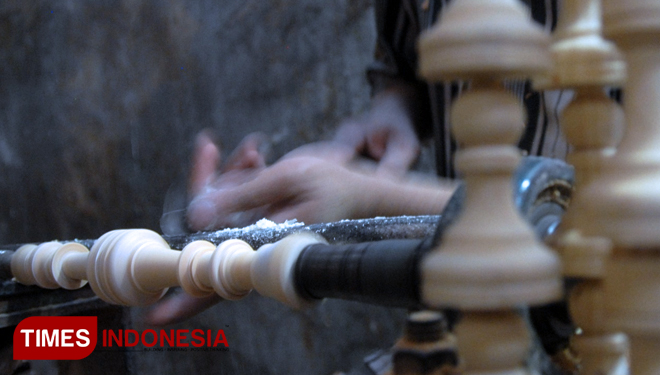 She said that the marketing had reached some of the big cities in Java Island, such as Semarang and Jakarta, while outside Java, it had reached to South Sulawesi (Makassar) and West Sumatra.
"We sell them online. But the main focus of our product marketing is only for Surabaya and Malang," said Reni.
The raw materials of the chessboard and chessmen do not need to be painted because they are made of wood that has the color of black and white, just like the typical colors of the chess.
"The materials are Sengon wood with white color and Gadung wood with black color," she said.
However, Reni complained because the number of the chess set that she makes is decreasing due to the scarcity of the materials.
Sengon wood and Gadung wood which were used to be available in some wood sellers, are now difficult to find.
According to Reni, the rise of timber theft becomes one of the reasons why the stock of Sengon wood and Gadung wood decreases in number. "Currently, our chess set manufacturing business only depends on the available stock of wood," she said. (*)